"FOLLOW THE WHITE RABBIT.."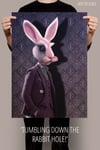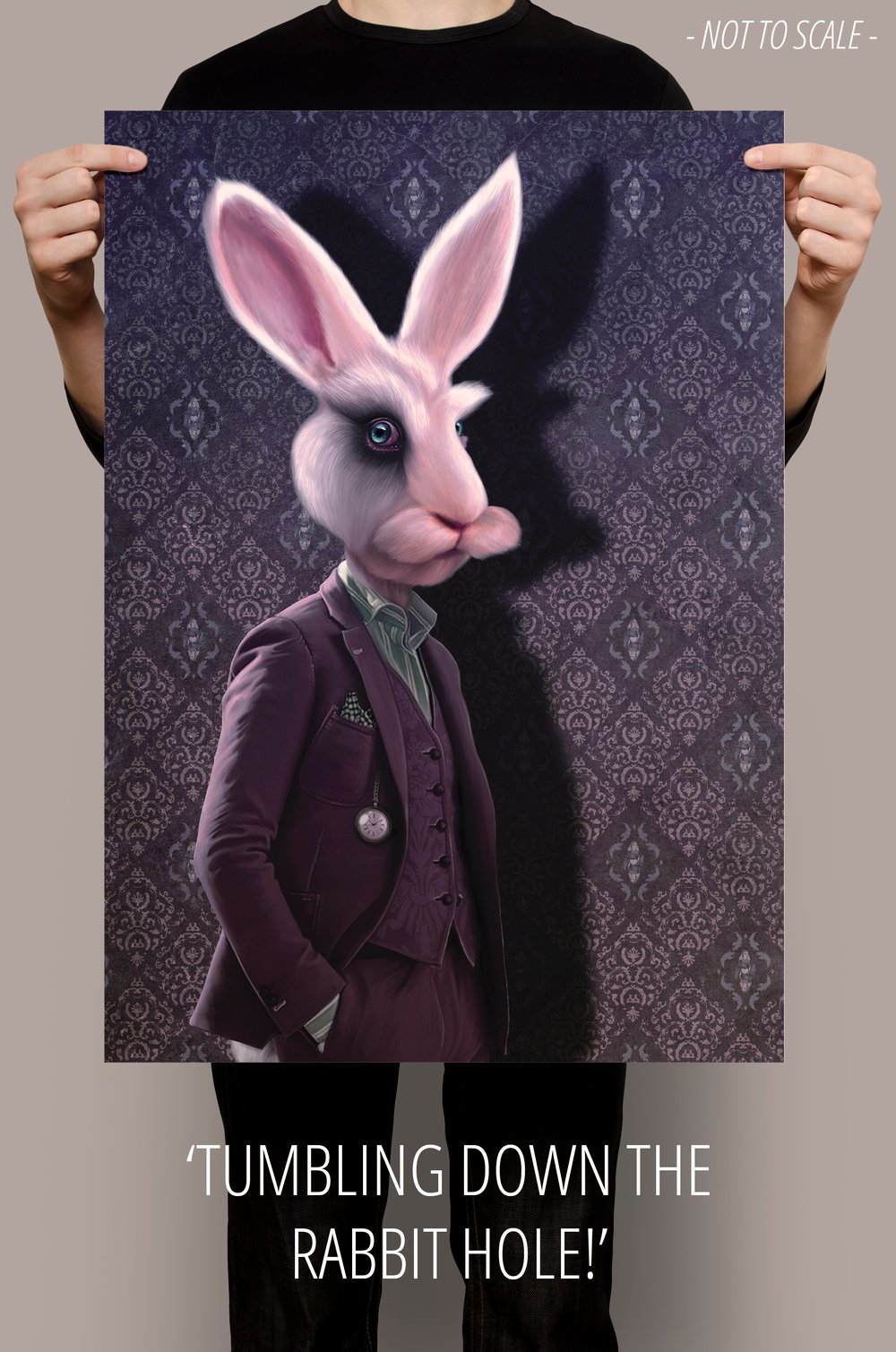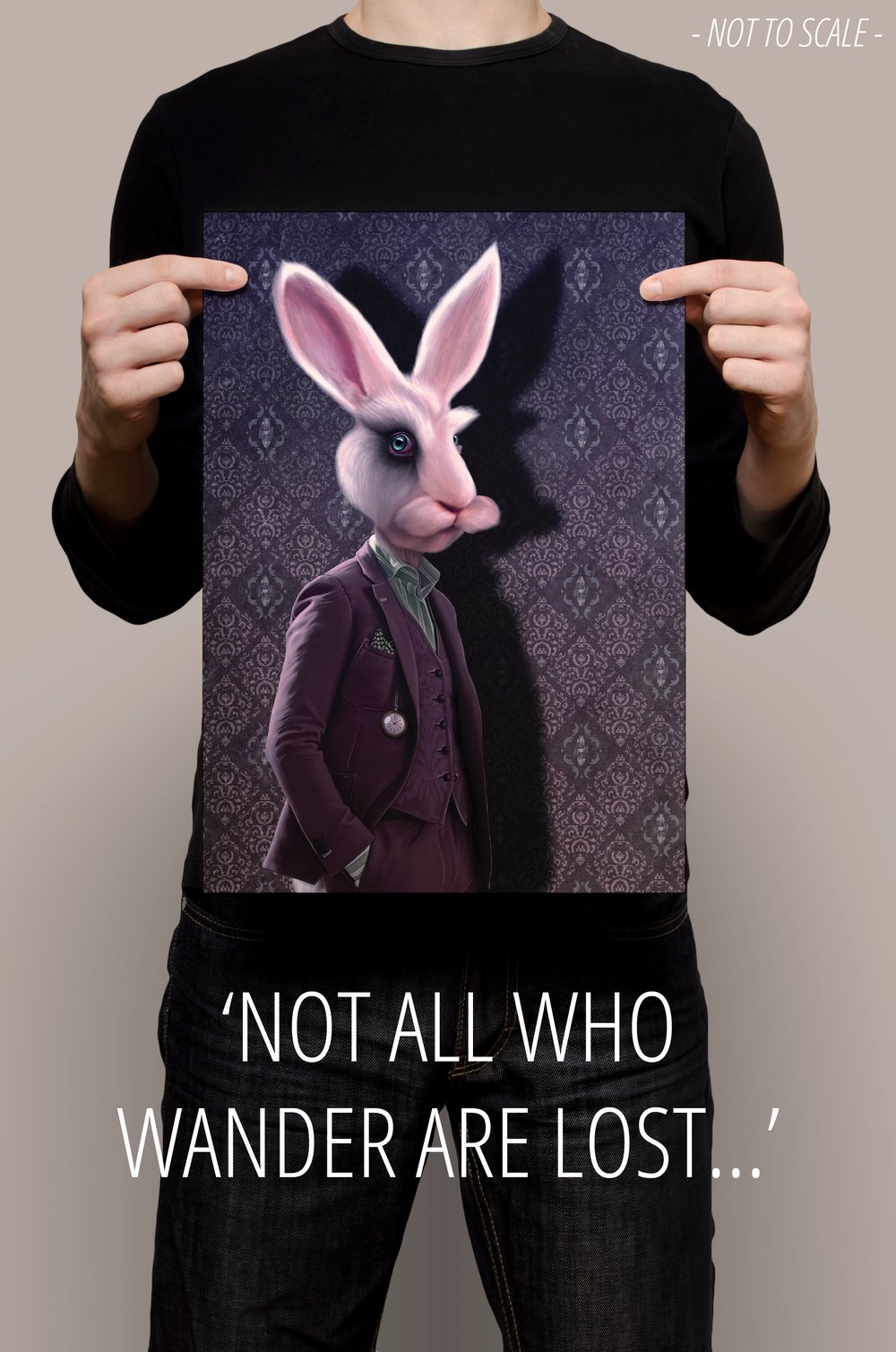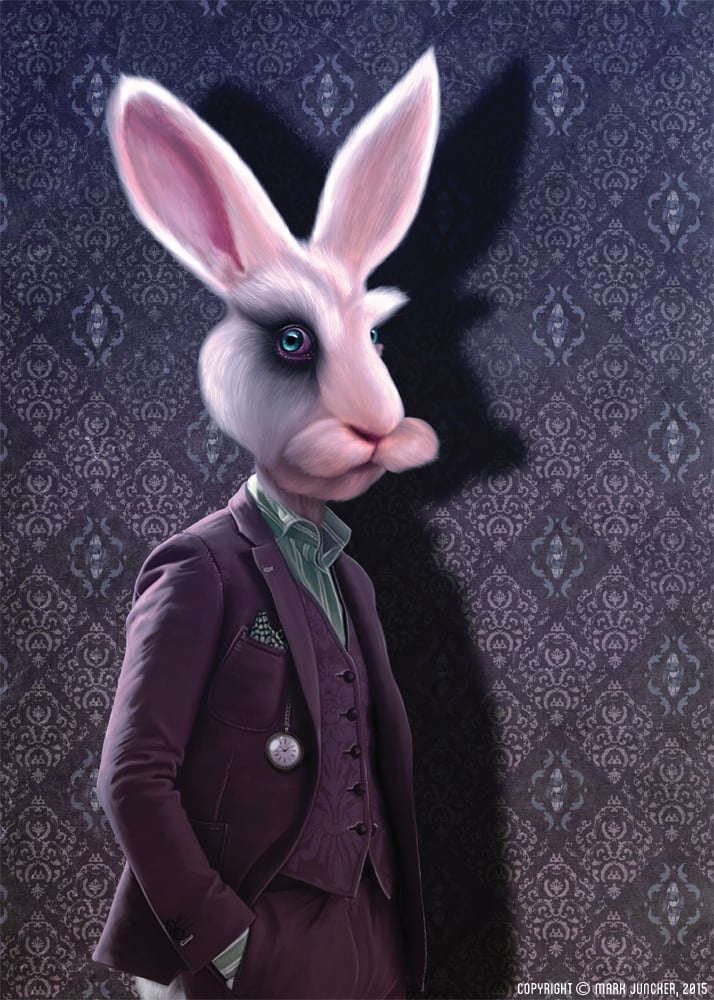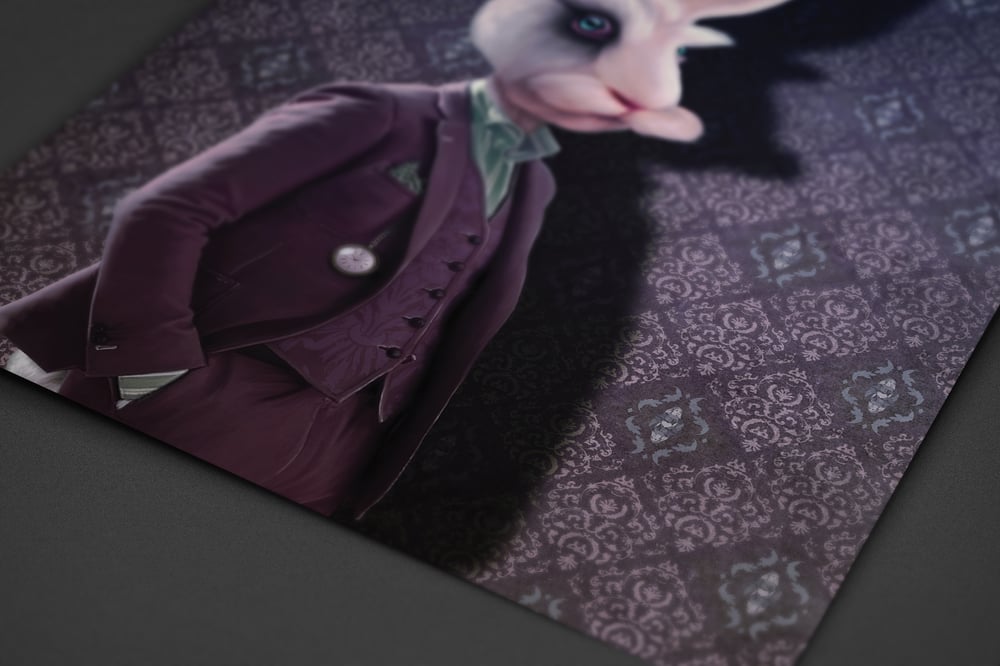 An alternative look at the White Rabbit based on the famous 'Alice in Wonderland' story by Lewis Carroll. I have tried to make him look more suave and dapper than the timid and feeble character described in the book. Also if you look closely at the background wallpaper you can see I have created a Tatton style 'Queen of Hearts' wallpaper for the Rabbit to stand against.
Illustration printed in Archival Giclee Ink on FotoSpeed 300gsm White Matt Smooth paper. The Giclée printing process is environmentally safe since the inks are water-based and the paper is archival, 100% cotton and acid-free.
All prints have copyright text removed and are sent unframed.