"THIS IS YOUR LIFE AND IT'S ENDING ONE MINUTE AT A TIME..."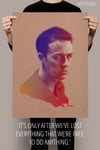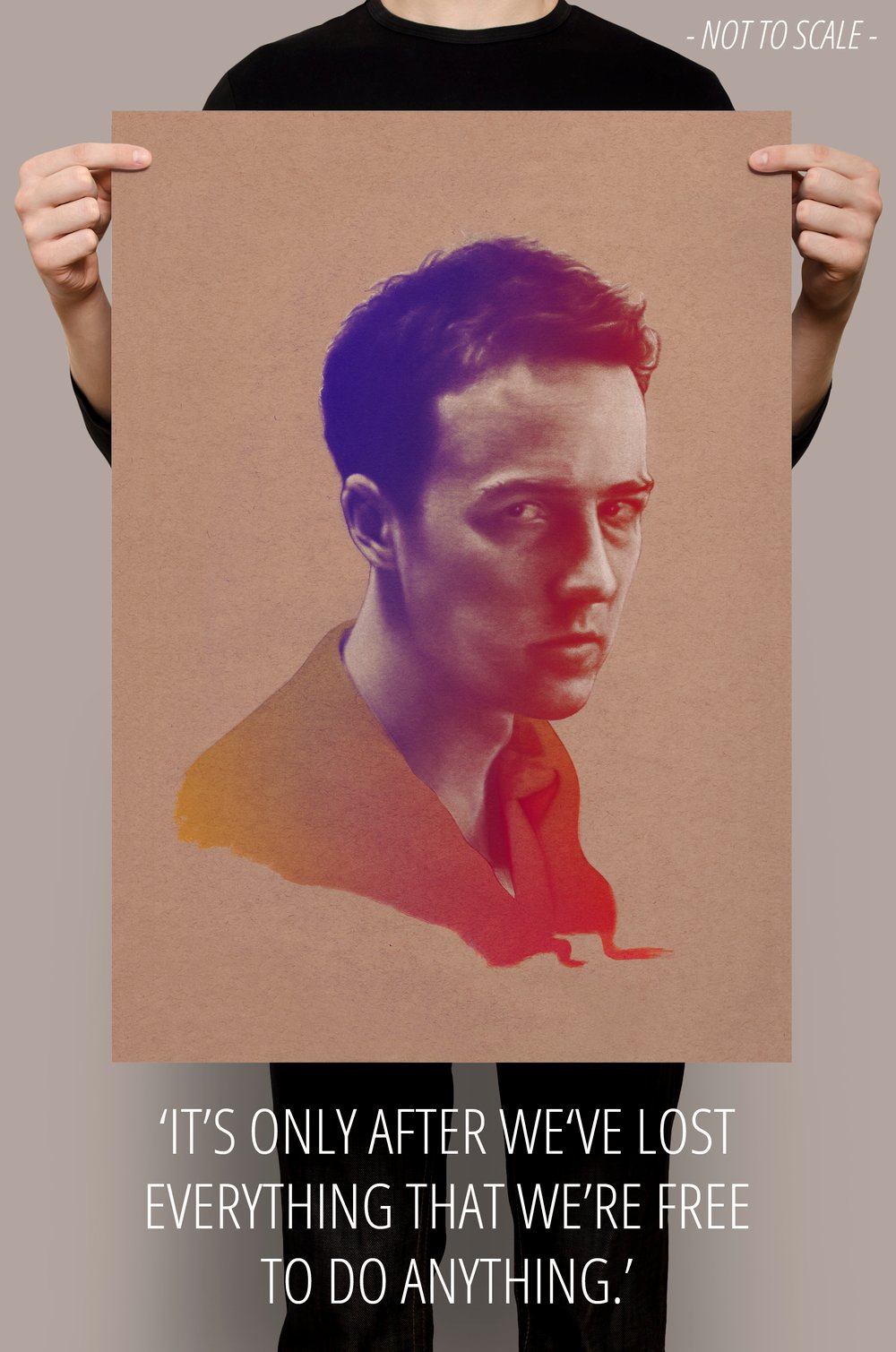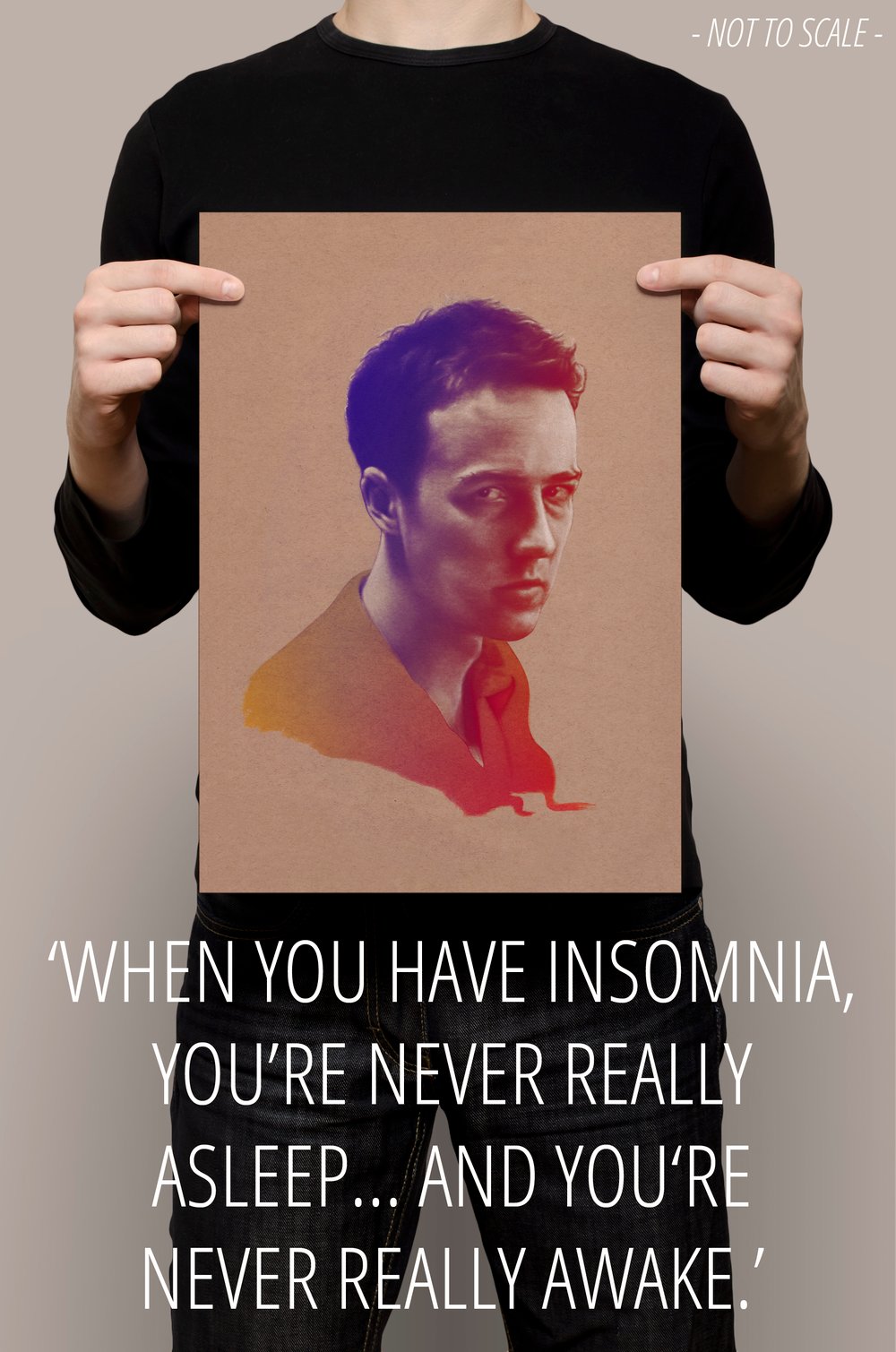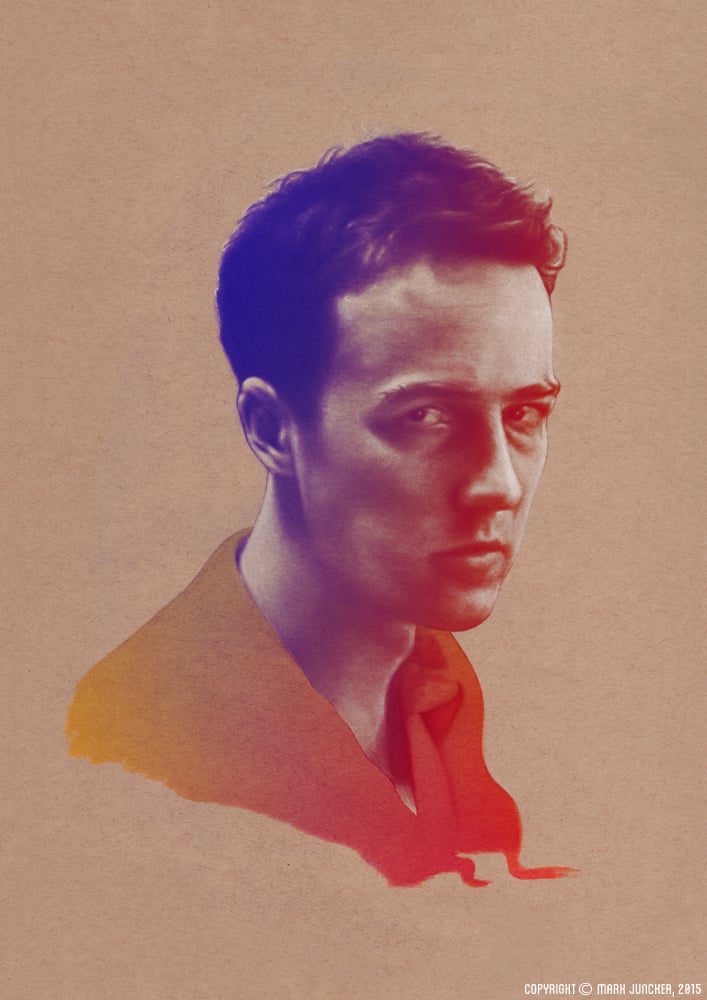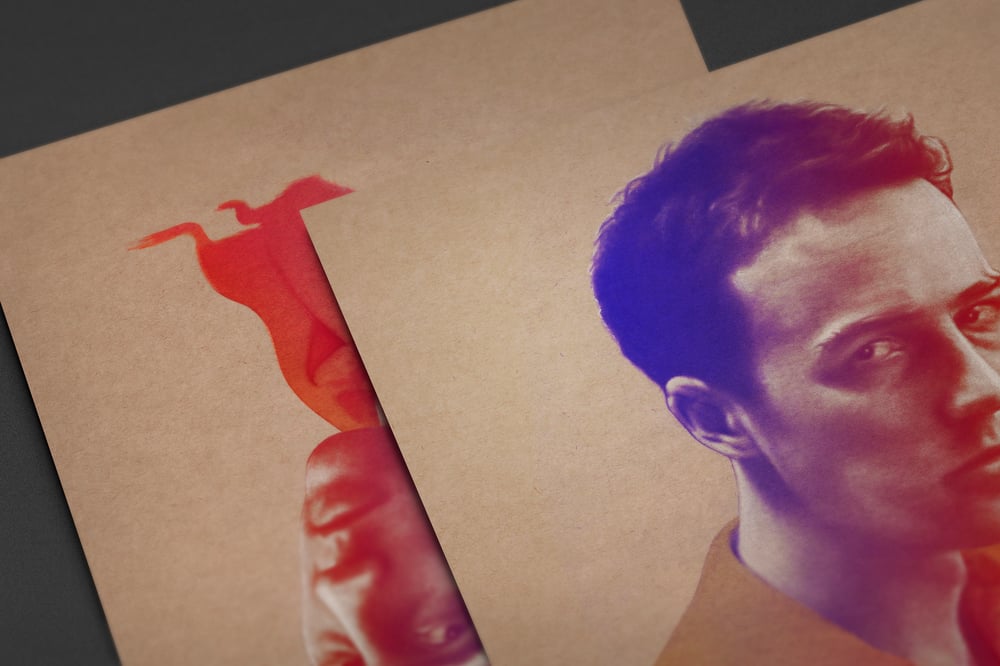 A set of portraits I did of the 3 main characters from fight club. I tried using colours that were more mellow. For the narrator (Edward Norton) I used a combination of all the colour schemes from the other two characters.
Illustration printed in Archival Giclée Ink on FotoSpeed 300gsm White Matt Smooth paper. The Giclée printing process is environmentally safe since the inks are water-based and the paper is archival, 100% cotton and acid-free.
All prints have copyright text removed and are sent unframed.