"WHO ARE YOU?"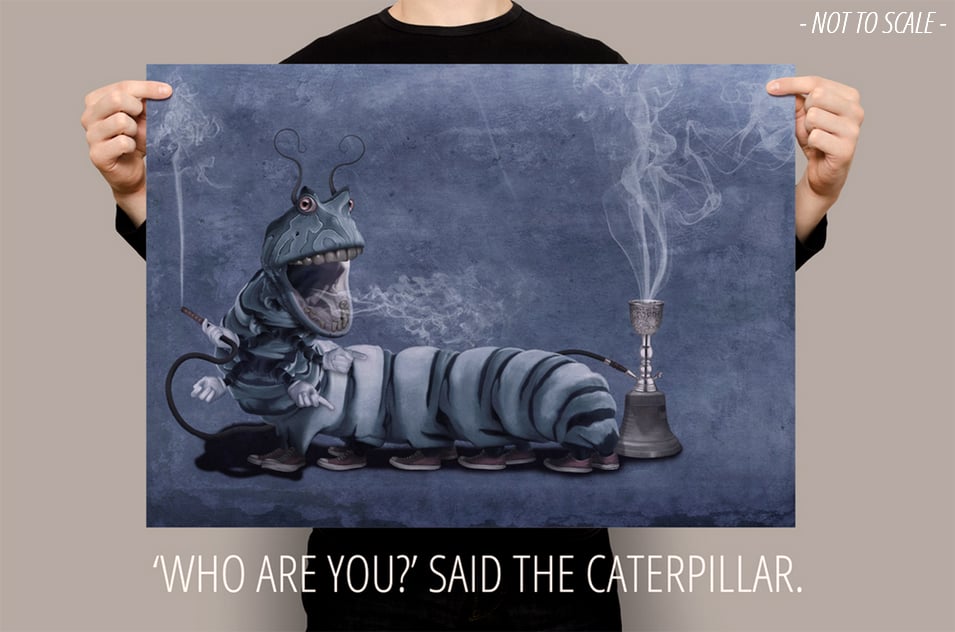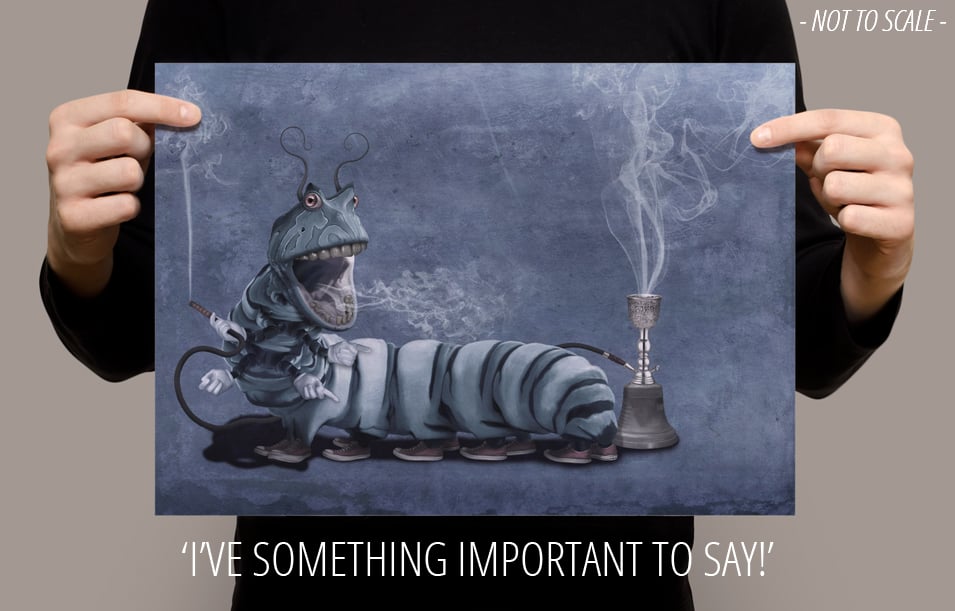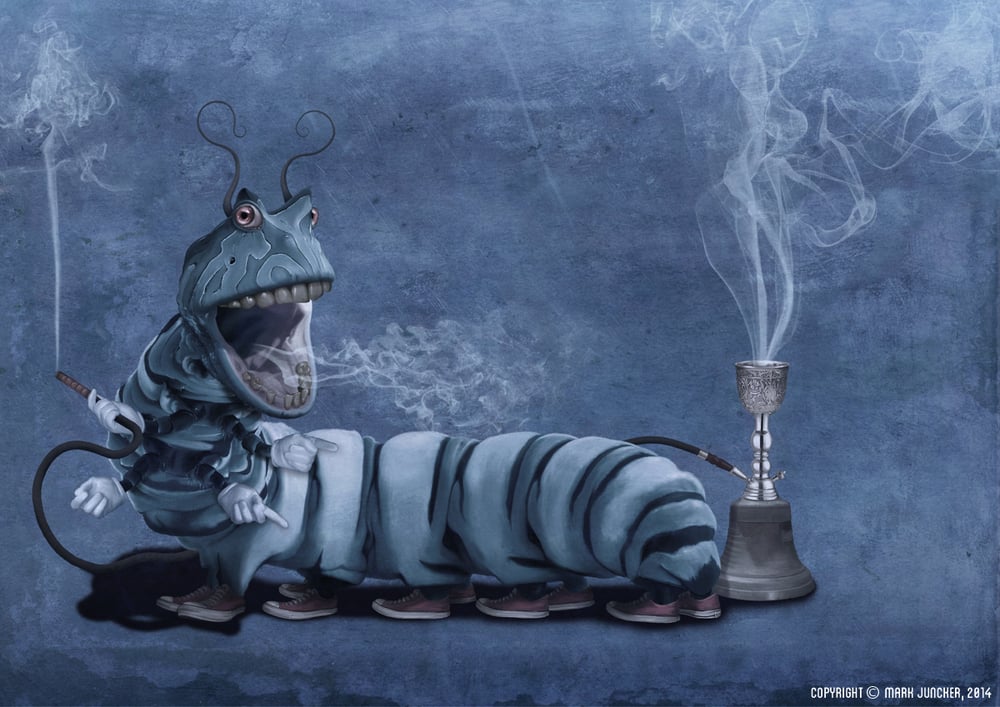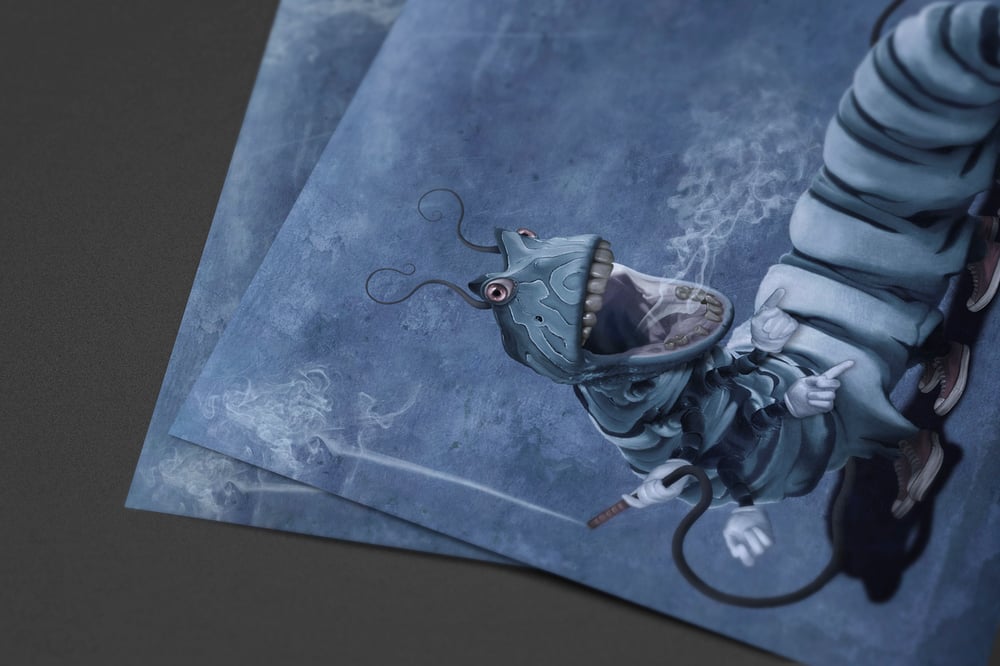 Modern interpretation of the Blue Caterpillar from the original 'Alice in Wonderland' story by Lewis Carroll. I tried to make him look more eccentric and quirky than in other adaptations. I tried various colour schemes and patterns for his skin but think the simpler Blue and Black gave more balance and drew more attention to the face and limbs. I think Alice would agree he is more than rocking the red Converse All Stars!
Illustration printed in Archival Giclee Ink on FotoSpeed 300gsm White Matt Smooth paper. The Giclée printing process is environmentally safe since the inks are water-based and the paper is archival, 100% cotton and acid-free.
All prints have copyright text removed and are sent unframed.