"HE'S UPTO SOMETHING STELLA!"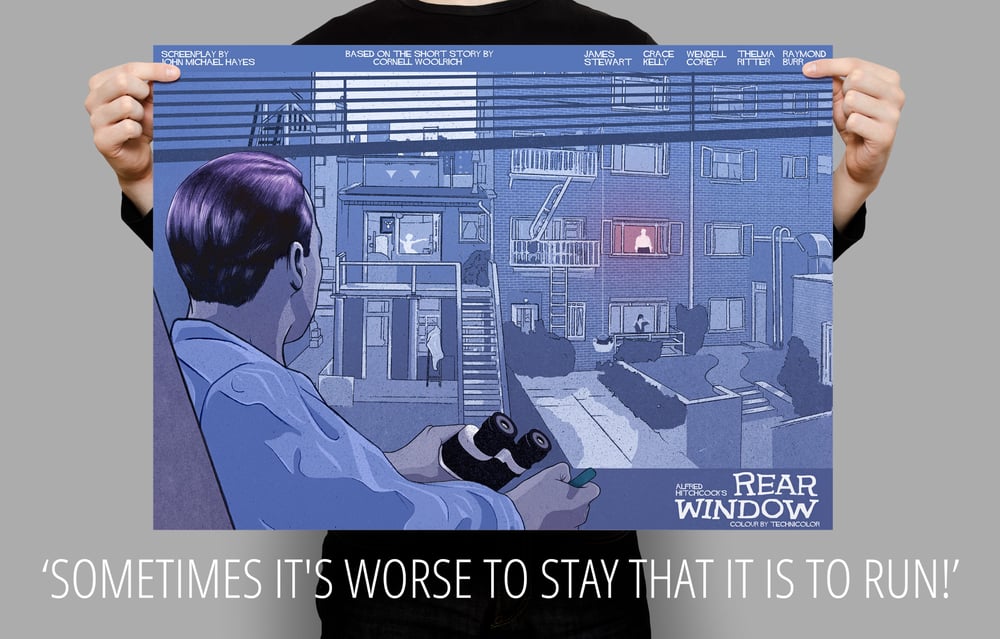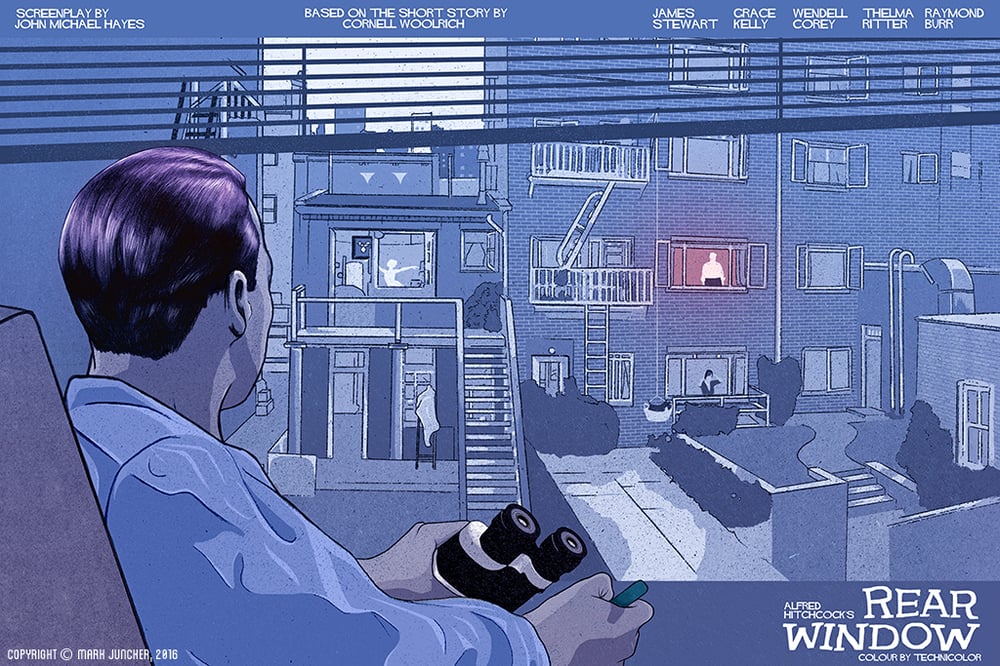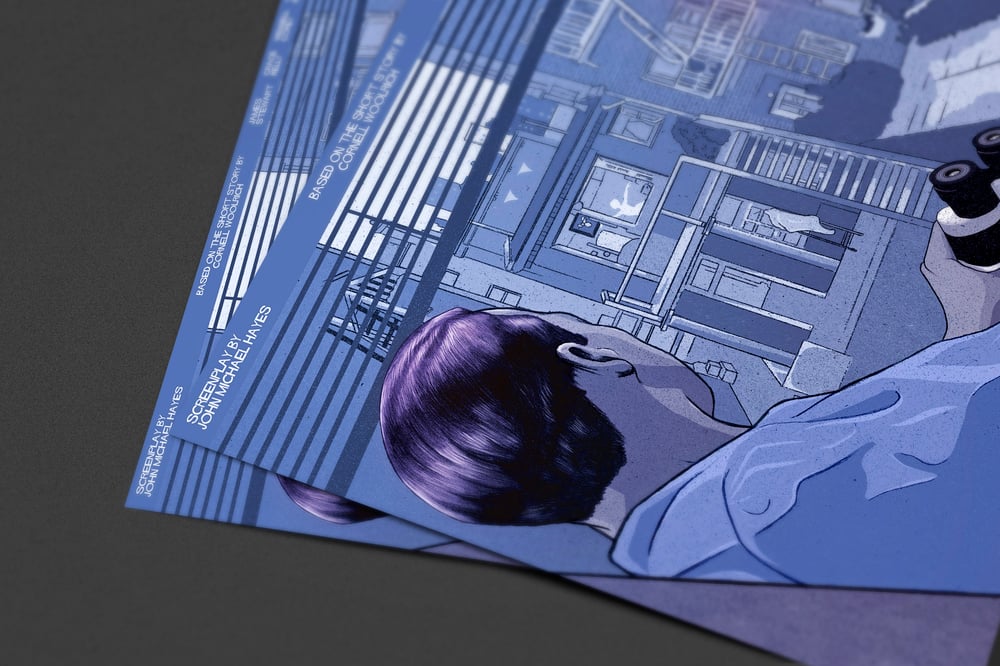 I am an avid Alfred Hitchcock fan and I would still say one of my favourite films of all time is 'Rear Window.' The tension and suspense is brilliantly built to a crescendo in the closing scenes of the film. Here I created a poster set back overlooking Jeff's viewpoint of the whole courtyard and the apartment block opposite to his own displaying the character's going about their daily activities including the infamous 'Thorwald.' I have many different colour options of this layout to display different times of the day, which will be shared on the blog.
Illustration printed in Archival Giclee Ink on FotoSpeed 300gsm White Matt Smooth paper. The Giclée printing process is environmentally safe since the inks are water-based and the paper is archival, 100% cotton and acid-free.
All prints have copyright text removed and are sent unframed.